The key to your dream Porsche vehicle is in your hands.
Power, confidence and control. Your experience behind the wheel of a Porsche vehicle is the same experience you will have with Porsche Financial Services. Our knowledgeable, professional staff will help you determine which flexible lease or retail finance options works for you to make your dream a reality.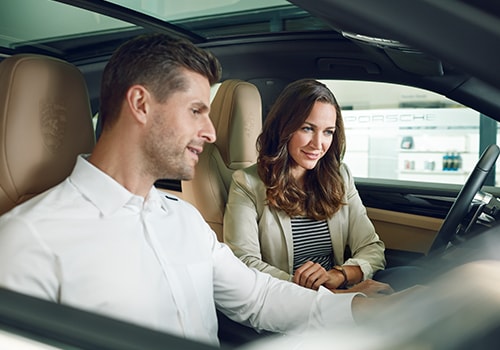 New Customers
If you are looking to join the Porsche family, we have programs to assist you and greet you with open arms. Discover what Porsche Financial Services has to offer to new customers, including the Welcome to Porsche program, and see how effortless driving your dream vehicle can be.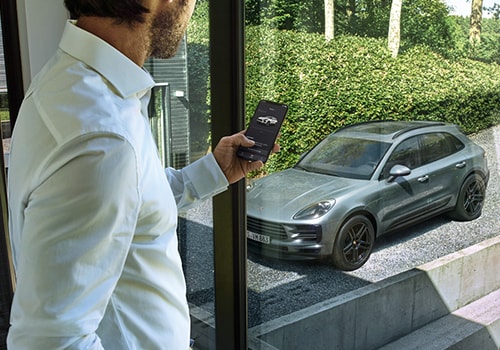 Current Customers
As a loyal Porsche Financial Services customer, you understand the satisfaction of time behind the wheel. Porsche Financial Services aims to make driving your vehicle easy with savings from our End of Term Lease Loyalty Program, keeping your focus on the road ahead.
Contact Us
Finance Your Vehicle with Us Today at The Collection Porsche
At The Collection Porsche, we welcome you to check out all that we have to offer up to our truly amazing customers. With a great deal of impressive resources, we are certain that you can get exactly what it is you need, and enjoy every moment of the process. We have a truly incredible financial department for you to turn to, and we are eager to help the Miami, Coral Gables, South Miami and Brickell areas understand why our financial department is the best option. Check out the details on all that we do to put you first, and then call us today to schedule an appointment.
Financial Department
We are very eager to show off with an exceptional financial department for you to check out. We have a great deal of impressive resources, as well as a long list of true financial experts that will have your back throughout the buying process. Our experts will work with you to help you decide if buying new or buying pr-owned is a better path for success, or if buying rather than leasing is the way to go. No matter what you think you want, we will help you to know what you want for SURE.
We also have an exciting online vehicle pre-approval from. This form can get you pre-approval for the vehicle that you love, and can allow you to do so from the safety and comfort of your own home. You can stop and start this form as frequently as you may need, and can submit it all online. We will then reach out to you with an update on the next steps.
At The Collection Porsche, we welcome the nearby Key Biscayne, and Kendall, FL areas to reach out to us with questions.